Tragedy-Friend #13: 
Beverly Kreller 
Every month we take a moment to celebrate our peers and remember how privileged  we are to be in their orbit. 
February's Tragedy-Friend is the Bonne Vivante Beverly Kreller: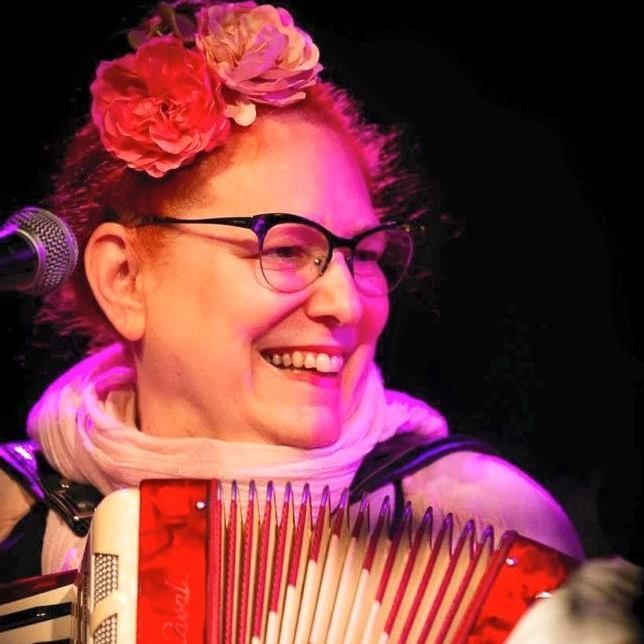 (Bev shares Liv's need to squeeze) 
Beverly is an irreplaceable member of the independent folk music scene in all its facets around Toronto. We've had the pleasure of working with and around her in a number of different settings, and Bev possesses an endless supply of compassion that we admire and do our best to emulate. She was the only 'industry' member to reply to one of my very awkward cold-call emails when I attended my first Folk Music Ontario conference, and she not only gave me her time to talk about what publicists do, she treated me like a community member. Whether it be as a performer, publicist, artistic director, or dinner guest, Bev is a joy to be around and the kind of person you want in your corner. 
Beverly did something ambitious last month, and started her own festival. We were thrilled to be a part of the inaugural SPEAK Music Be Kind Festival, and cannot wait for this gathering to build steam and continue to support a healthy variety of independent artists. Way to go, Bev!