Tragedy-Friend #14: 
Jenna Gregory 
Every month we set some time aside to celebrate the different people who have been essential and continue to be irreplaceable in our dealings as Tragedy Ann. 
March's Tragedy-Friend is the Joyeuse Jenna Gregory: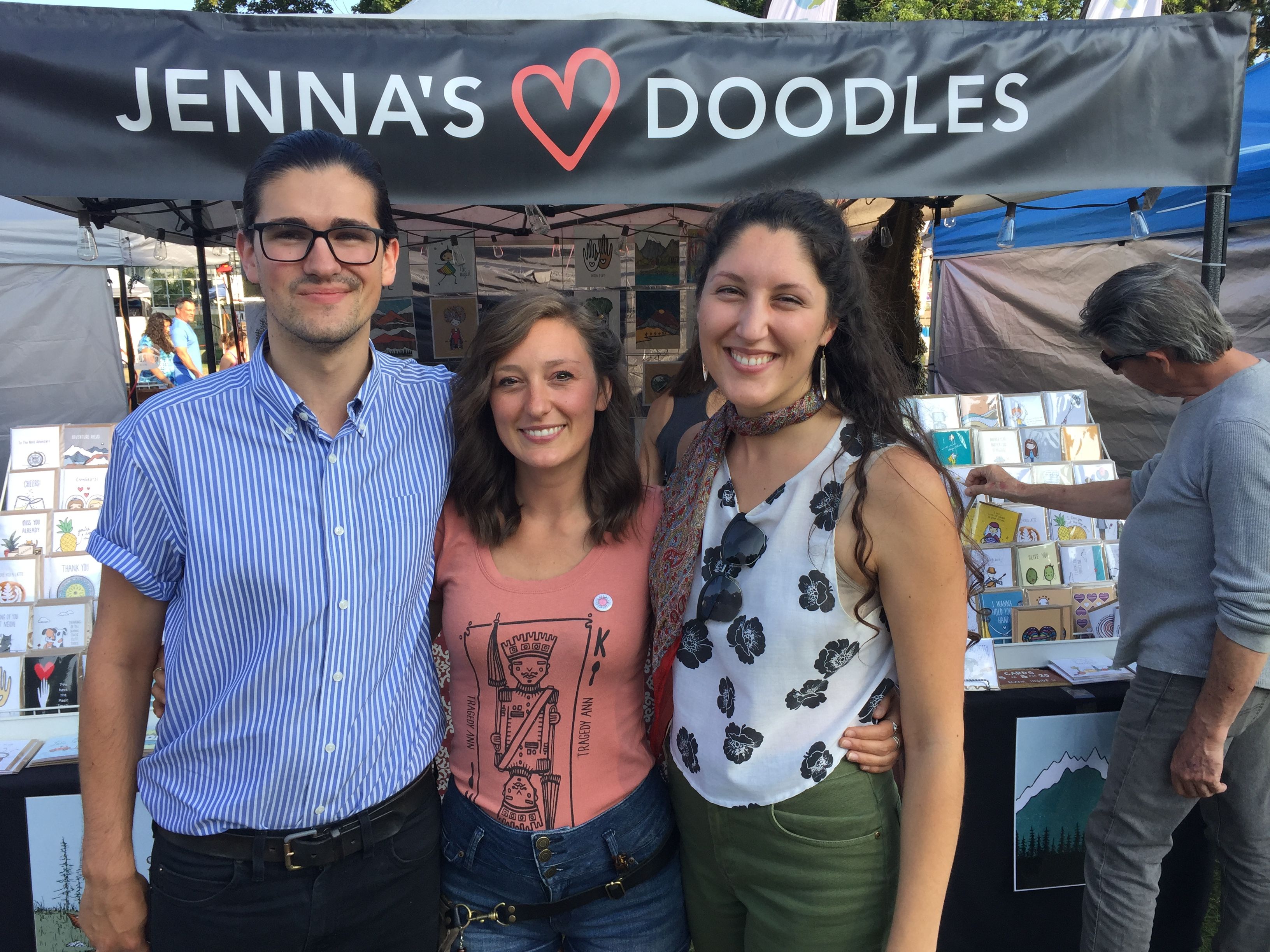 (Hanging with Jenna in warmer times) 
I first met Jenna when we were camping neighbours in the volunteer village at the Hillside Festival. We've kept in touch since then, and Jenna's artwork has made several appearances in Tragedy Ann's endeavours over the years. She created the album art for 'Stumbling', as well as a couple different T-shirt designs - translating our vague and rambling descriptions into sweet and striking imagery. 
Jenna's based out of Hamilton, and her tent is a familiar sight at many of the different music festivals in Southern Ontario. Under the banner of Jenna's Doodles she offers cards, prints, and blankets, as well as custom work. Some of her custom art can be spied in the visuals for My Father's Son and John Muirhead. 
See you at Hillside, Jenna!