Tragedy-Friend #17: 
Preetam Sengupta 
Whether it be on stage or behind the scenes, we are thankful to know the perenially stupendous Preetam Sengupta.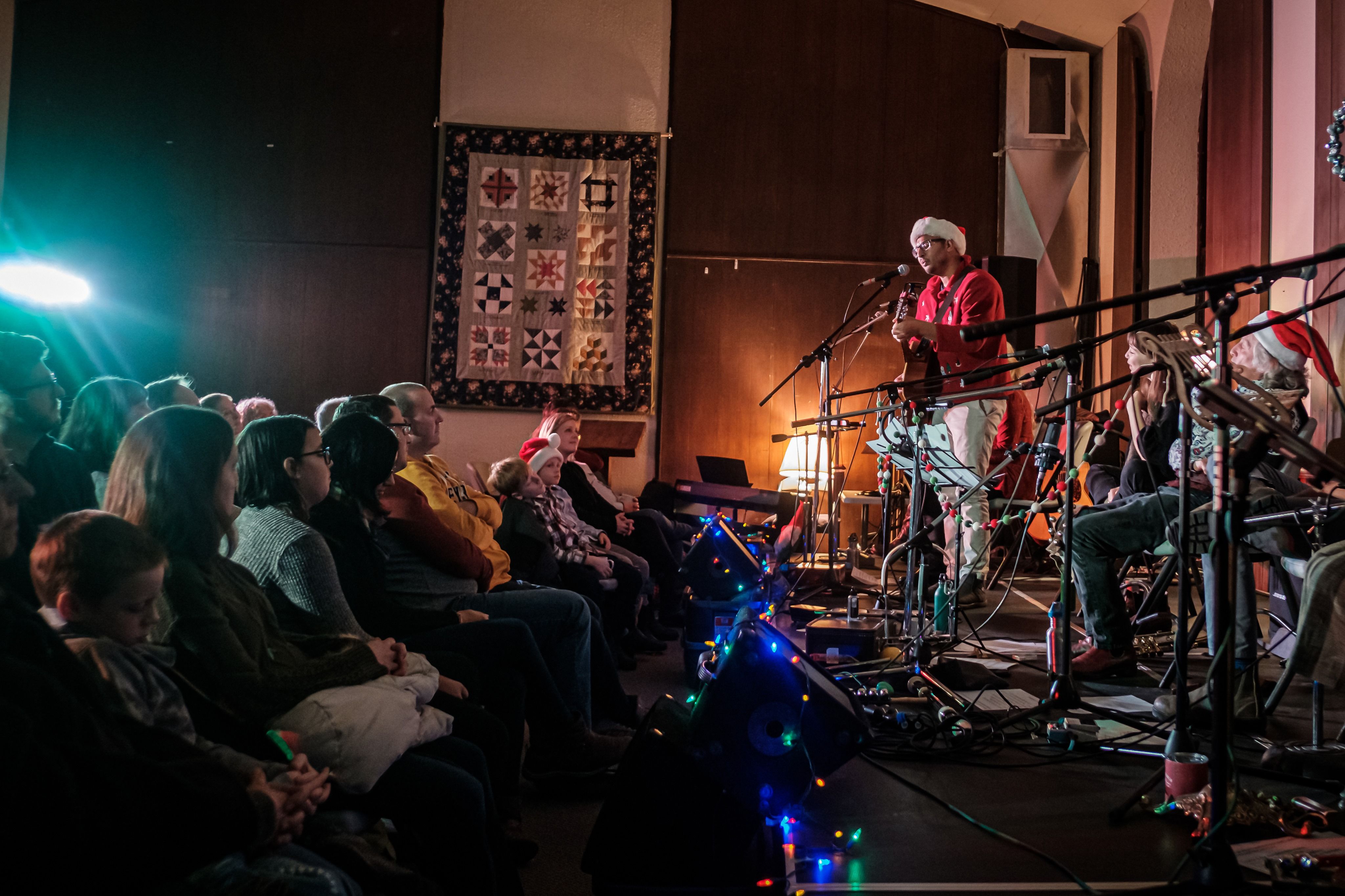 (Maybe a photo from a holiday concert will help with this heat... Photo by Mike Bourgeault) 
It's hard to know where to start in sharing our affection for Preetam. We're privileged to be able to know him in several of the many different "hats" that he wears, including (but by no means limited to): terrific singer-songwriter, co-president of Folk Music Ontario, founder of the Northern Power Summit conference, co-manager of programs & operations extraordinaire at the Guelph Arts Council, and perhaps most importantly, organizer of monthly breakfast meetups for singer-songwriters in Guelph. 
Preetam brings a gentle kindness and genuine passion for community to every situation he's in, and we continue to learn so much from him whenever we're able to spend time together, whether in work or play. He is dedicated in supporting the growth of our little folk family, and he inspires us to do the same. We've also heard rumours that he's an excellent cook. 
We love him, we love his tunes, and we're so happy shout it to the digital hills! 
We are infinitely blessed to be surrounded by some very special peers, and it's a treat to devote a monthly segment to celebrating them.