Tragedy-Friend #16: 
Mirella Cazzola 
Every month we spend a little time celebrating a person who's had a profound impact on us and our music. We'd have a heckuva time thinking of anyone who better fits this description than the marvellous Mirella Cazzola.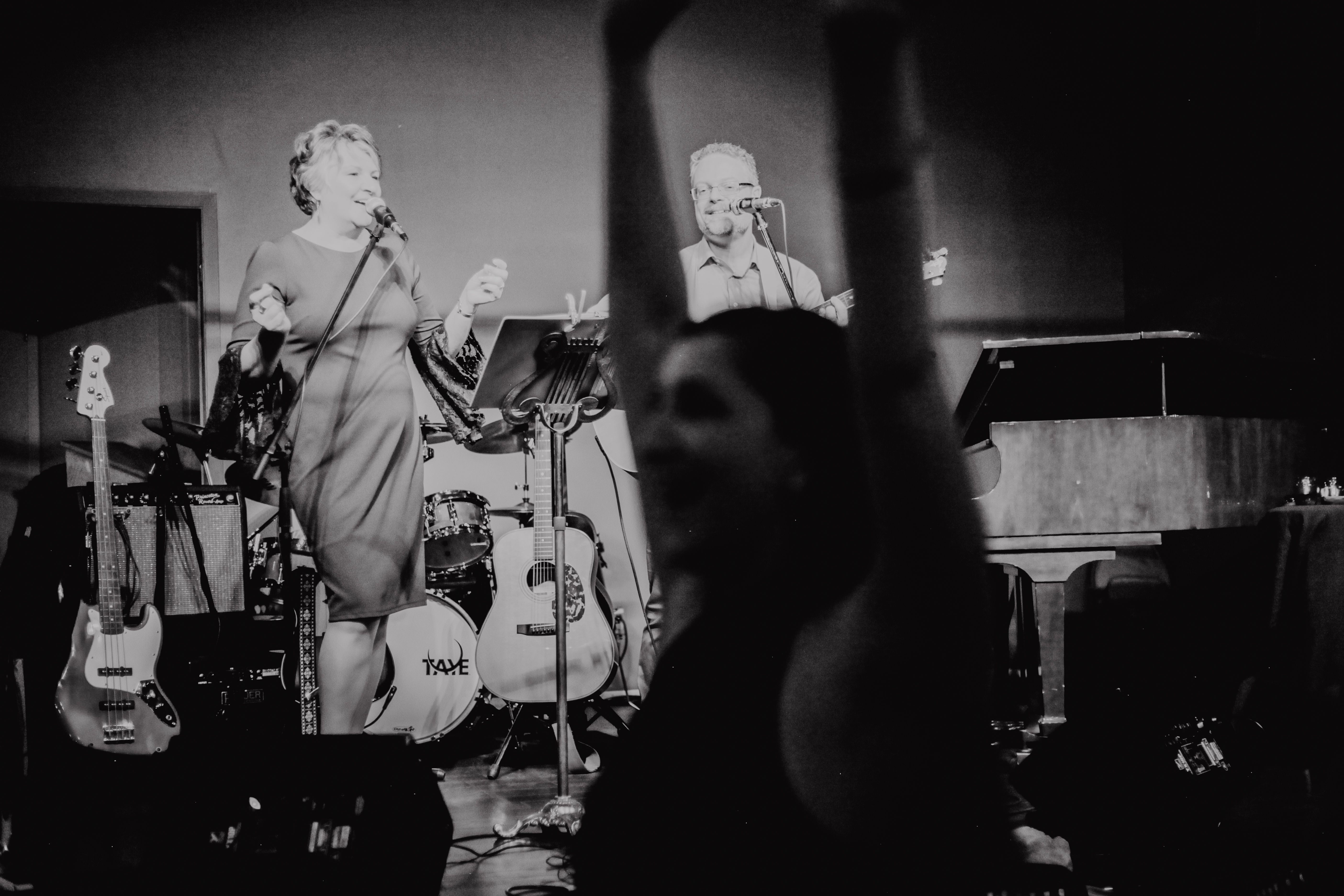 (Instant Musical Gratification. Photo by Emily Santi) 
We could spend multiple entire newsletters listing all the things that we appreciate about Mir, and maybe we will someday. For example, she can be seen working "Mir's Merch" at the odd concert, and behind-the-scenes sewing our band pillowcases. In the meantime, we think that it's particularly worth singing her praises these days-es because of her incredible work as an impromptu mask-maker and virtual teacher. As of the writing of this note, she's sewn over 350 masks for friends, family, neighbours, and strangers. All while working hard to transition to online-learning platforms as a dedicated, well-loved fifth grade teacher. 
Mir's been as shaken as any of us by the past couple months, and seeing her lean into her skillset and do what she can for her community has been inspiring. There are so many people doing compassionate work that deserve a moment of thanks, and we're so happy to do that for her today. We love you, Mir.