Inaugural Tragedy-Friend: 
John Muirhead 

We feel supremely blessed to be surrounded by a plethora of stupendous creators, innovators, and community builders. For a while we've been thinking of ways to support our friends and share some of their light with folks who would really appreciate it, and so, we're starting our Tragedy-Friends series! We're going to point a little spotlight on one of our inspiring community members that we think you'd love to learn a bit about every month. For January, our Tragedy-Friend is John Muirhead: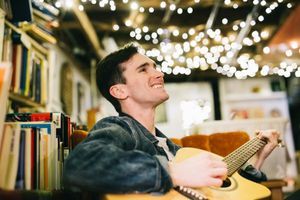 We've shared many stages with John, and never cease to be floored by his kindness, songs, and delivery. Braden & John did some co-writing in late 2018, and plan to do some more very soon - here's hoping it ends up on the next record! You can listen to his tunes (and have a look at some upcoming Ontario dates!) here.